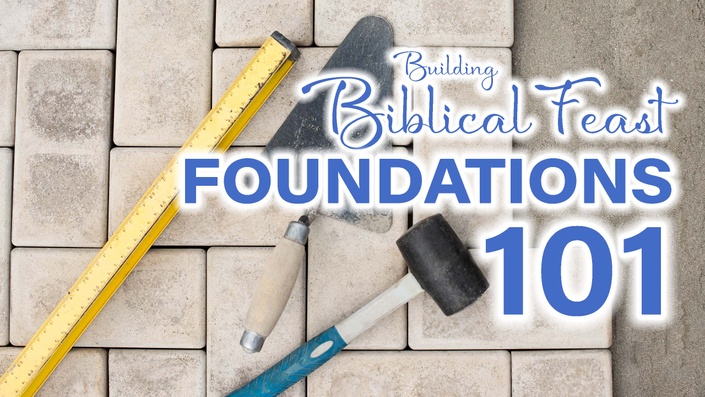 BFC, Foundations 101
Addressing 18 core considerations for laying a firm foundation for how you and your family celebrate the Feasts of YHVH our Elohim.
Enroll Now!
This course addresses 18 core considerations when celebrating the Feasts of YHVH Elohim, as believers in Ye'shua ha'Mashiach. It addresses things like: Melchizedek Perspective, Calendar, Tithe, Playing in the Feasts, Feast Etiquette, Feasting Philosophy and more. These are essential topics to consider when laying the foundation for how you and your family will celebrate Yah's Biblical Feasts (the Mo'edim). This Course can be taken on it's own, but it is required of all students who are in any of the 14 Feast Modules within the comprehensive Biblical Feast Course.
TEXTBOOKS REQUIRED
You will need 2 textbooks for this Biblical Feast Foundations 101: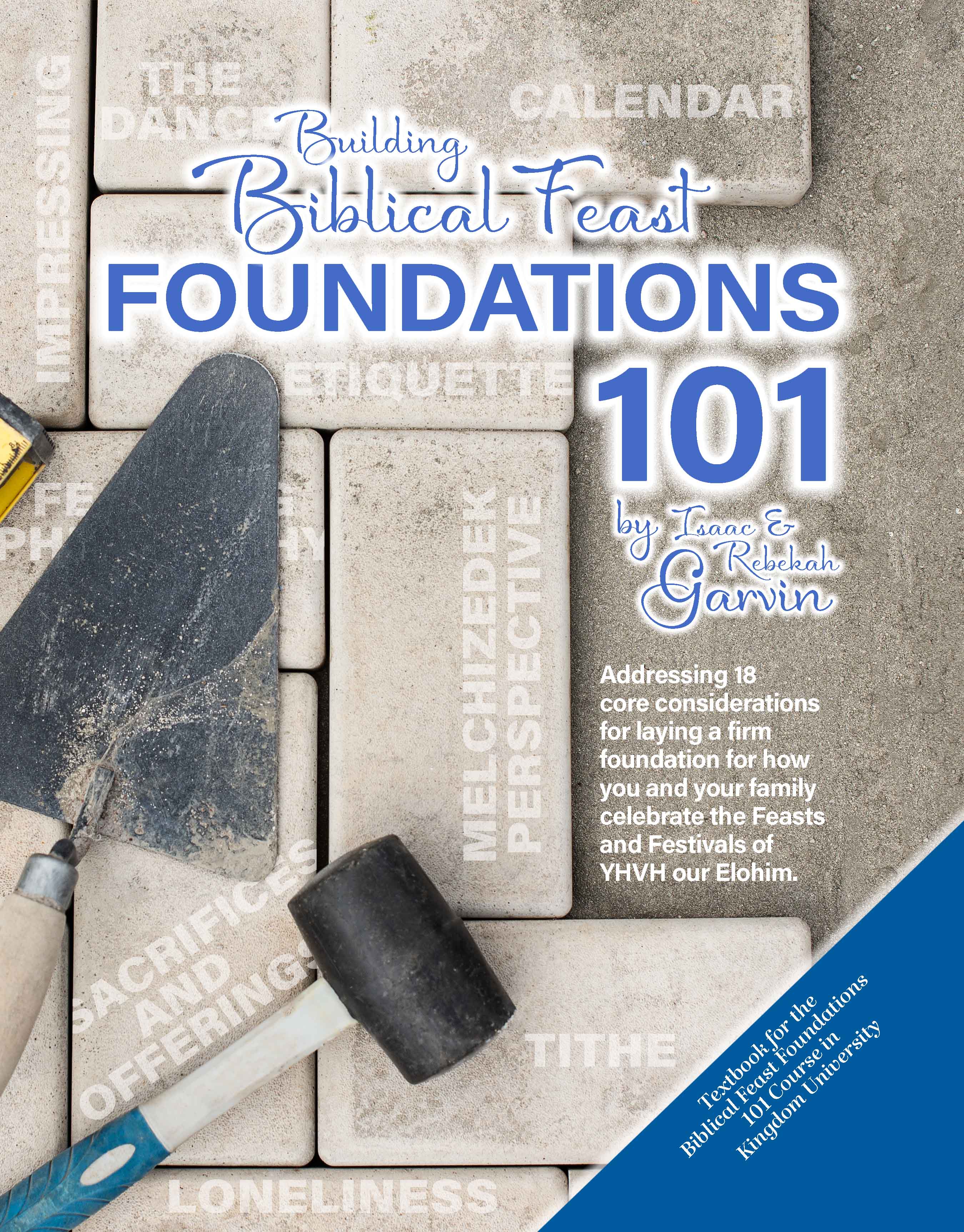 These 2 textbooks combined with this course will give students a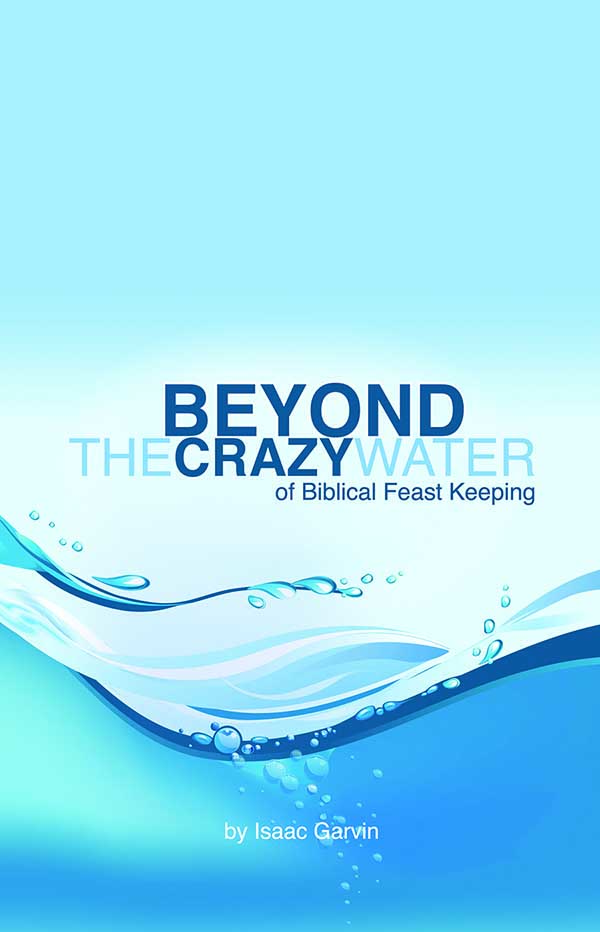 full picture of what we are trying to teach regarding these core considerations to Feast guarding. There is information in the textbooks that are not in the online course. And visa versa. Quizzes will cover both online and textbook information. Purchase your textbooks by clicking on the books. Please allow 2-4 weeks for delivery.
Frequently Asked Questions
When does the course start and finish?
This is a completely self-paced online course. You decide when you start and when you finish. Anyone is welcomed to take it whenever they want to. That said, students taking any of the 14 Modules within the Biblical Feast Course are required to take this Foundations Course.
How long do I have access to the course?
How does lifetime access sound? After enrolling, you have unlimited access to this course for as long as you like - across any and all devices you own.
What if I am unhappy with the course?
Unfortunately, we can not offer a refund on KU Courses. But we are very confident that you will glean good information from this Course. :-)
If it is a required Course to pass each of the 14 Feast Modules in the Biblical Feast Course then do I have to retake this Course 14 times?
No. You will NOT need to repay and take this 14 times! :-) LOL! You will need to go through this course once completely. When you pass all quizzes and get to the final lecture you will find the code in that final quiz. Take that code over into the Feast Module you are working on and follow the instructions. Remember that you will have lifetime access to this course. So, if you want to be refreshed on the topics here of course you can go back through it, as you will have lifetime access! Over time I may add topics to this course. Please come back and check to see what might be new-to-you!
Will I see videos of Isaac in the course?
No. Isaac's role in the development of the course is behind the scenes. He and Rebekah talk about content and how it is laid out. He edits and reads through everything and has a ton of influence in it's development, but he is not the face or voice of this course.
Can both men and women take this course at any age?
Yes! All ages are welcomed (age 12+) and both male and females are welcomed! Rebekah has been ministering to women in other categories of ministry, so you will definitely hear her speak to the women, but the course is for both.
Your Coach / Instructor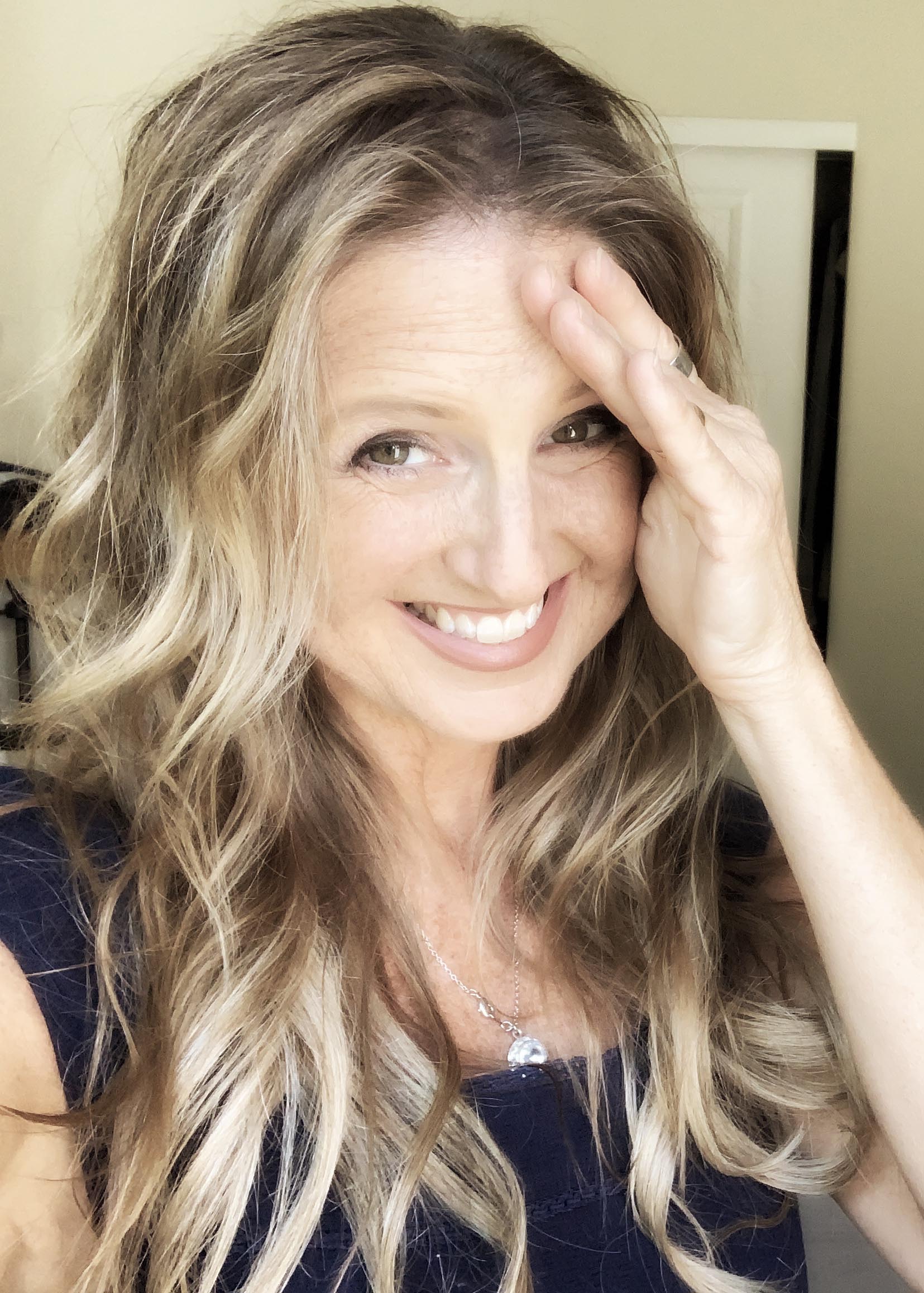 Rebekah is an American Northwest Girl who loves the mountains, white sand beaches, aqua blue water, dolphins and desert. She loves harvest time, sustainable organic living, sunbathing and figure skating. She is a wife (23 years to Isaac) and mother (of 2 daughters, 19 and 22). She is a published author, speaker and Feast Priest (Feast Junkie) extraordinaire who along with her family has hosted over 200 Biblical Feast events for Papa Yah and the local Melchizedek community.
Rebekah and Isaac grew up Seventh-day Adventist, but at 33 years old was called out through the ministry of John Eldredge and then Michael Rood to follow YHVH Elohim at all costs. And both followed Yah without hesitation. Her overall goal is to do what Ye'shua said to do, "Go to Them (the Scattered) and help them do all that I have commissioned them to do." You won't be disappointed in any of her classes! You will definitely be challenged, but you will learn and find permission to obey Yehovah with excellence!
Rebekah holds an AA from NIC and a BA from BSU. Among many things, she founded and was the first president of the Hebrew Roots Club at BSU in 2014.
Find out more about her works here: View Rebekah's Online Portfolio

Places to find her online:

Thank you for being interested in HOW to lay the foundations for celebrating YHVH's Biblical Feasts. :-) You are bringing His will to Earth when you obey like this. :-) See you in the Course!