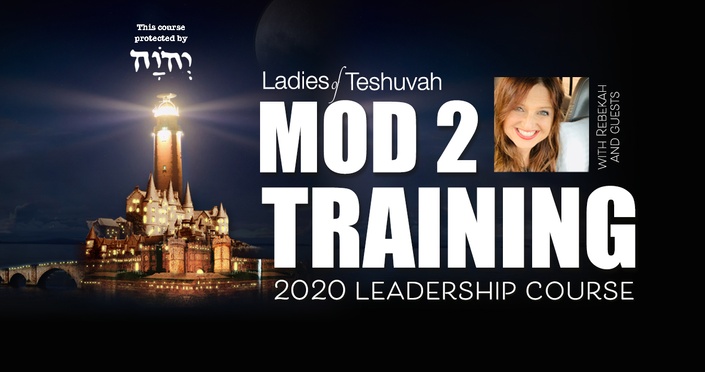 MOD 2020 Leadership Training Course
Learn it. Live it. Tell it!
A Melchizedek Discipleship Course for Women
Course is 15-17 weeks and is offered only once a year at Rosh ha'Shanah. Course is led by Rebekah Garvin and guests. Limited to 12 seats. Registration closed for 2020. Stay tuned next year for pricing and registration dates for 2021 Course. Ladies of Teshuvah was founded in 2017 and is a branch of Teshuvah Ministries, which was founded 2012.

---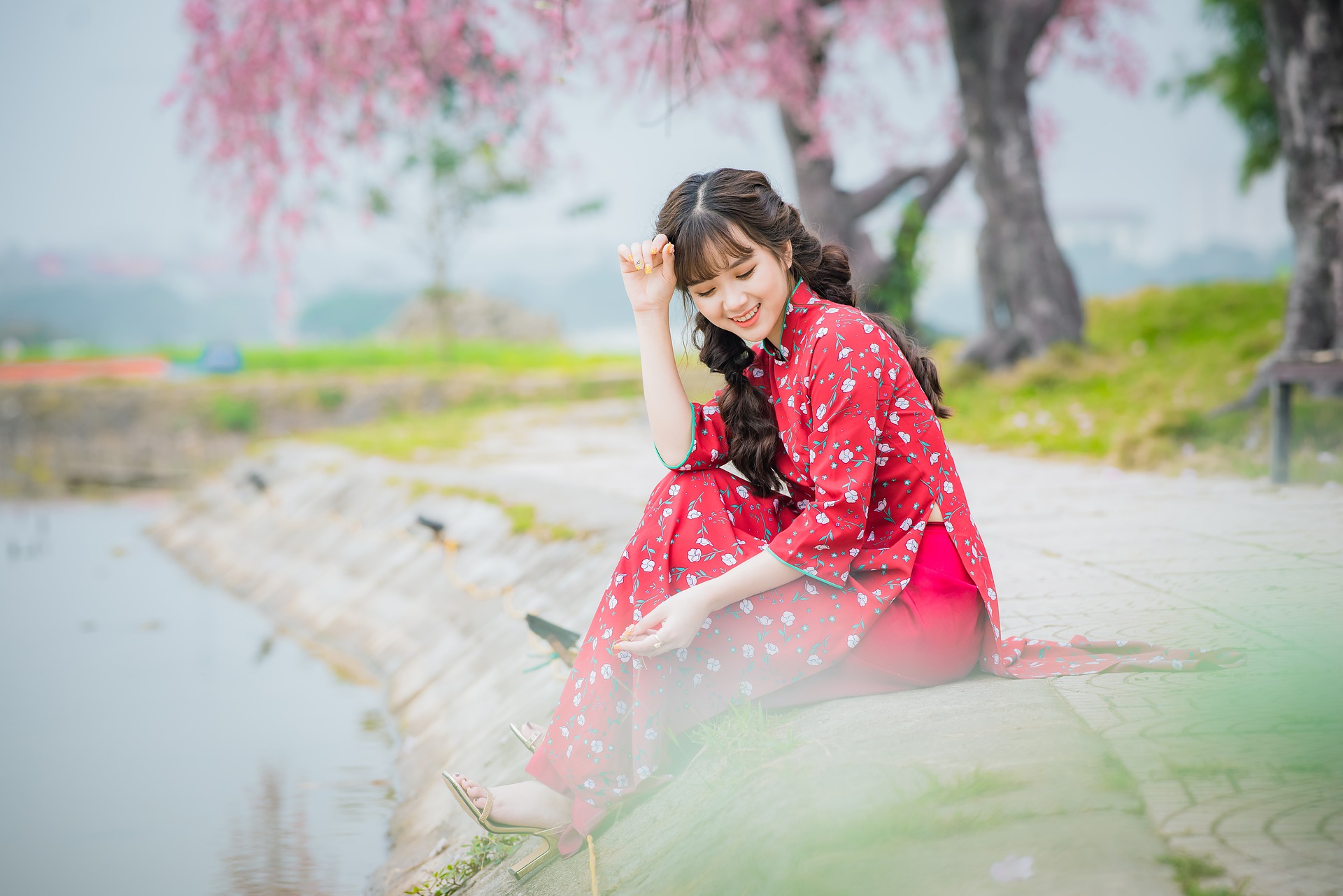 Course Description:
This is an online course for women who desire to not only be strengthened themselves in this Narrow Path walk, but who want to take their journey of repentance to the next level by serving alongside Rebekah as a Melchizedek midwife––assisting the Ruach ha'Kodesh as She "gives birth" to born-again ezer kenegdos.

Rebekah's midwives (students) will spend time developing 4 things to use as priests in the Kingdom of YHVH Elohim:

Correct Biblical Understanding

Explore the Truth; move your head knowledge into your own repentance; then move on to "clearing the path" for others as you refine the skill sets below:

Leadership Skills

Learn or enhance communication skills that you will use to fish for women and ultimately assist the Ruach ha'Kodesh as She brings them into YHVH's Kingdom using the Ladies of Teshuvah FB group.

Creative Skills

Take this dedicated time to work on developing your unique voice in order to communicate Yah's Biblical Truth effectively for His Kingdom.

Friendship Skills

Practice making friends in the MOD course; use those skills to serve other lonely ladies in Ladies of Teshuvah; and make and keep friends in your everyday life.
Course Overview:
Course is 15-17 weeks long. Students will be required to attend the once-a-week 2 hour class online using Whereby. Homework (in small chunks called Modules) will be given each week and will be required to be "turned in" by the following class time, unless otherwise instructed. After the training, students will take on the challenge of supporting and encouraging a small group of ladies online for 6 to 12 months in the Ladies of Teshuvah Facebook Group, Instagram or the Band App, depending. At the end of the volunteer time there will be a one-on-one phone review with Rebekah to talk about what was learned and what the Ruach ha'Kodesh is moving on your heart to do for the Kingdom of Yah. Perhaps you will join Rebekah's leadership team and serve as a volunteer at Teshuvah Ministries in some capacity or perhaps you will be moving on. Whatever is the Ruach ha'Kodesh's desire is Rebekah's goal.
By the end of the volunteer commitment, students will be excited about and feel more capable in walking out YHVH's unique calling on their own personal life. Whether they stay on to help Rebekah with Teshuvah Ministries after the year or whether they leave to pursue another calling – this Kingdom-minded Leadership course can only help in that journey.
Best Take Aways:

Students will be stretched and challenged. They will learn about Teshuvah Ministries and the Biblical Truths Rebekah lives and teaches. Students will become more confident in their online leadership and communication abilities and they will start to find their voice to use to expand the Kingdom of Yah. As a student you will also have access to the course Messanger Chat and access to Rebekah's 2020 course assistant, Sharmen Anderson for quick help throughout the course and volunteer time.
But the best benefit about joining this course is that, as a student you will make life-long friends with the other MODS who are of the same heart as you! Think of others... get unlonely! :-)

Course Feedback from previous students:

"Are you looking for more ways to serve others? Do you miss the opportunities for serving and ministry you had when you were in a church? Would you like to grow as a person and learn some new skills? If you answered yes to any of these questions, take the Mod training! You will find it to be great blessing. You will be stretched. (That is a good thing). You will be blessed, and come out on the other side having more opportunities to bless others. I'm so thankful I took this opportunity. And I hope you do the same." –– Sharmen Anderson, 2019 MOD

"Dearest Rebekah You are an amazing woman who has taught me so much about being a leader, based on how you ACT. I'm very thankful that you have given me the opportunity to partner with you in this ministry. Thank you for sowing into my life - I see your heart poured out in these training modules, that you are sincere in sharing your skills and knowledge. You demonstrate generosity to me. I hope that during your sabbatical year, you will be supernaturally recharged, with new inspirations for where to take this ministry next. It is always a struggle for me to find people I can trust for spiritual guidance, and most of my life, I have stumbled along, mostly fiddling in the dark and relying only on Papa's soft voice. You have been such a gift to me. I love you and your family Rebekah, and I pray for the day we can hang out in Israel or USA, surrounded by Yah's beautiful creation." –– Love, Ali Prescott, 2019 MOD

"WOW! You have done an amazing job on this training. Thank you for this opportunity. Thank you for pouring into me. Thank you for "multiplying" your gifts for the Kingdom. This is discipleship on a whole new level, lol. ...thank you for the opportunity to serve our King. I know the idea of small groups began as a tool to help you facilitate the main group but it has turned into so much more. I for one have been needing the training you have provided. Your idea transpired at a time that I needed it most. It is obvious that you have dedicated tons of time and energy into helping us ladies become better leaders. To me this is discipleship on a new level lol. I am not an excellent writer or eloquent of speech but just know I appreciate you and the time you have invested into me and the other ladies. The things I have learned will not only be used here but in a broader way in YHVH's Kingdom and for that I am grateful!!! The leadership skills learned through you and your teachings are teaching me how to be an Ezer in all points of my life for the Kingdom. Thank you for helping me learn how to work for the King for a time like this!! It is refreshing and fun!! I especially like that this training has given me the "Tech edge" for the Kingdom work. Love you! Rebekah" ... – Sherry P.,

The MOD training was intense but meaningful as I was given the opportunity to reflect on what Biblical leadership looked like, learning of course from Rabbi Yeshua. Having Rebekah walk us through the course and the different tasks was encouraging as she demonstrated servant leadership throughout, always being kind but also resolute in her expectations of us.The course required an honest reflection of my heart (intentions) and courage to develop skills necessary to lead publicly. Above all, the training held me accountable to understanding and living out my role as Ezer Kenegdo through the beautiful Melchizedek Feast Rhythm, which has brought about countless blessings to my life. – Ali Prescott, 2019 MOD
Your Coach / Instructor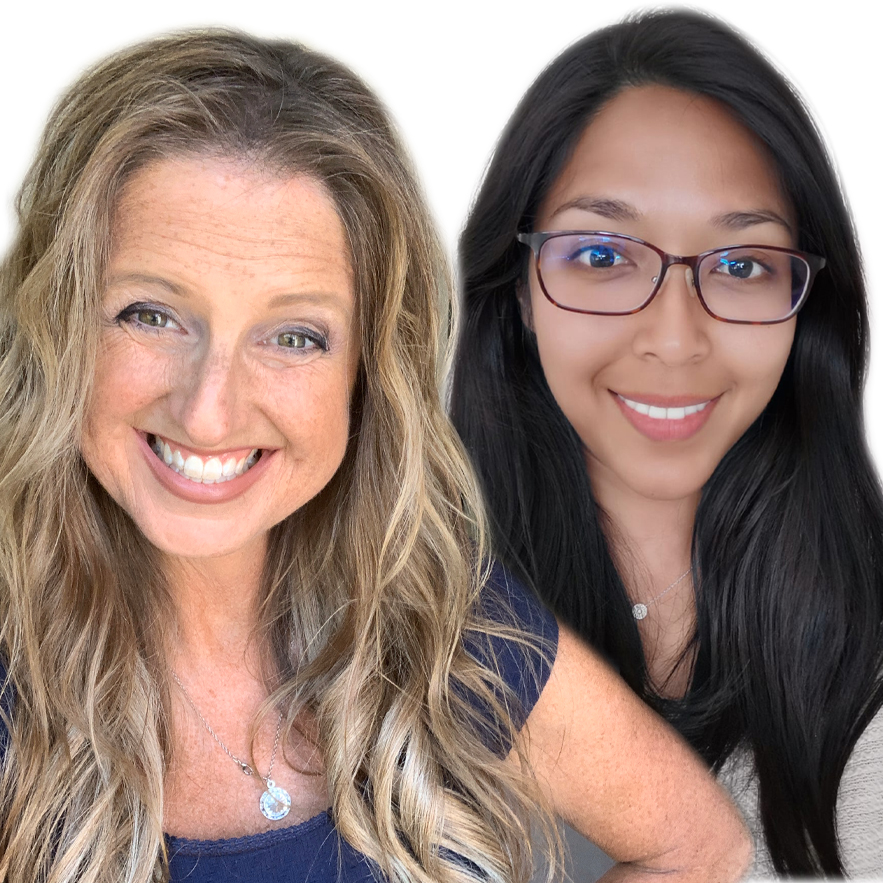 Rebekah Garvin's Bio:
View Rebekah's Online Portfolio
Rebekah is an American Northwest Girl who loves the mountains, white sand beaches, aqua blue water, dolphins and desert. She loves harvest time, sustainable organic living, sunbathing and figure skating.

She is a wife (21 years to Isaac) and mother (of 2 daughters, 17 and 20). She is a published author, speaker and Feast priest (Feast Junkie) extraordinaire who is now is entering the world of real estate investing and creating a Foodie Show called The Kitchen Snoop.

She is the creator of the Happy Hippy Hebrew Girl Variety Show, Executive Director of Teshuvah Ministries, Inc. and founder and leader of the Facebook Group: Ladies of Teshuvah. She is a YouTube influencer and is one of the only female Melchizedek teachers in the world. She is founder and former President of the Hebrew Roots Club at Boise State University in Idaho.

Rebekah attended Walla Walla University for nearly 7 years, holds an MDS Bachelor's degree from Boise State University and an AA degree in Commercial Art from North Idaho College. She graduated from BSU with honors and her final projects included research of Big Ag and the dangers of GMO's; developing an on campus student club for Hebraic college students; and producing a TV Show on the Biblical Feasts for the Boise area local Community TV.
Decades of her life were spent in the summer camp industry as a girls counselor, drama production and programing as well as being waterfront director, lifeguard, swim teacher and Assistant Youth director in both CA and ID. After a stint of being a missionary to Malaysia and lots of waitressing jobs she took up a decade of producing graphic design and marketing for Christian summer camps across the country through her company called Ink Time Design, Inc. After which she then entered a decade of being a premier wedding and family photographer in CDA with her company called, A Chance Encounter Photography.
Haunting her memories was this desire she was born with –– to teach, but having that desire ripped from her heart in man-made "higher education" left her wondering what the Creator had in mind for her life. After 50 years of life, she now knows what she was born to teach: Repentance! She has now turned her focus to using her skills for Yah's Kingdom–– exploring how to teach repentance and a simple understanding of the Melchizedek priesthood to ezer kenegdos through film and online platforms.

Rebekah and Isaac grew up Seventh-day Adventist, but at 33 years old was called out through the ministry of John Eldredge and then Michael Rood to follow YHVH Elohim at all costs. And both followed Yah without hesitation.
Rebekah has suffered many forms of abuse and has lived and loved and then lost more than the average person. She has a special needs daughter whom she has healed through nutrition, but she may become most noted for surviving alongside her family during a Wilderness time of living in the mountains of North Idaho in a tipi for 4 brutal winters. There she created 5 off-grid Organic Back to Eden Gardens that fed 5 families through her CSA (Community Service Agriculture) for several summers. But most importantly, there in the mountains she learned who her Elohim was, who she was in relationship to Him and what repentance requires.
You won't be disappointed in any of her classes! You will be challenged and you will learn a lot!Find her
online portfolio and resume
Places to find her:

Alicia Prescott's Bio:
Alicia means "truthful one", a lesson I learned at 7 years old after I told my first lie. Since then, I have been a seeker of Truth. My youth was spent heavily invested in church life and leadership roles and while others sought advise from friends and magazines, I would consult my Bible through frustration and tears.
Unable to find good spiritual leadership, I was still seeking Truth but terribly distracted by parental pressure, seeming lack and worldly comparisons throughout my twenties. It was also this time that I developed my skills in professionalism as an international flight attendant, and later in management and mentoring as a lecturer and coordinator at a higher education faculty.
Things changed drastically after finding my Boaz, who swept me away from my hometown to the desert of Perth. Within a matter of days, I went from popular and social, to unknown and isolated. This turned out to be a blessing - a bubble, free from distraction where Papa YHVH had my attention. While marriage was restorative and character building, it was also the place where I began to ask Papa YHVH tough questions about my worth and role as a woman. The church provided few answers but through my growing career as a counsellor and Masters of Counselling lecturer and tutor, I began to develop an understanding of power in this world and the way women have been systemically mistreated by the doctrines of men. In my ongoing quest for answers, I was led to Rebekah Garvin's teaching on the Feminine Ruach Ha'Kodesh, which proved to be the starting point of my awakening to the Biblical Ezer Kenegdo role and subsequently the Eternal Royal Covenant and Melchizedek Priesthood. I believe Papa YHVH gave me a special blessing of understanding where I was able to download and consolidate a lot of new Scriptural understanding within a very short period of time. I was quick to unlearn the lies of my forefathers and eager to obey.
Today, I am focused on being a good Ezer Kenegdo to my husband and in the domains I have influence over. I have been public in my faith and have experienced rejection because of it. To the best of my current understanding, I am practicing being in the world but not of it. I understand deeply the consequence that women will face pain in relationships as a result of Adam's and Havah's disobedience. While I am keen to help women through this, I am certain that the only sustainable solution is by walking the Narrow Way, following the example of our only Rabbi Yeshua.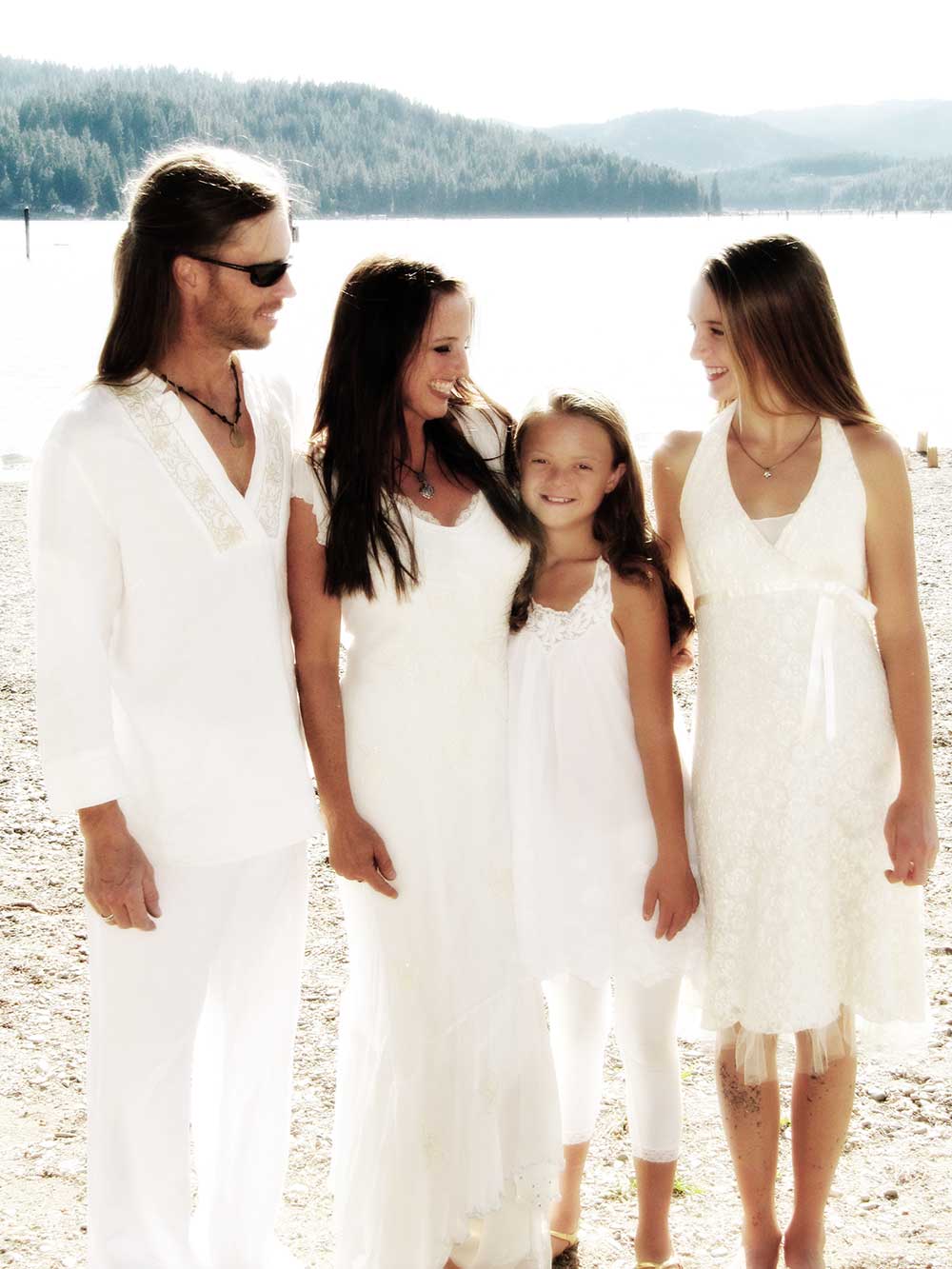 :-) I look forward to our time together and promoting the Kingdom of Yah as His Melchizedek midwives! –– Rebekah Garvin

Frequently Asked Questions
When does the course start and finish?
The course starts April 2, 2020 and graduation will be end of July 2020 approx. At that point you will enter your 6 month volunteer commitment in the Ladies Facebook Group. There will be a Year End Review in the Spring of 2021 right before Rosh ha'Shanah when your commitment is over.
How long do I have access to the course?
Just while you are a student. Keep in mind this is not a self-paced course. You will be able to look back at the course, but you won't be able to rush ahead. You will only be able to do one module at a time as the instructor releases them.
What if I am unhappy with the course?
You are going to love the course, but if for some reason you are unsatisfied with it just contact Rebekah and let her know why you want to leave. She will be happy to release you, but there is no refund for weeks you have participated in.
What are the supplies I need to take the course?
Course requires a computer with internet. Optional equipment would be smartphone​, mic, tripod, light.
What is the course fee for?
Course fee pays for all the costs associated with providing an online course. It also creates value and commitment for students to continue until the end.
Who will be my instructor?
Your main instructor will be Rebekah Garvin, but you will also have past MODS as guest instructors from time to time.
Can I finish the course at my own pace?
No. Modules will be released one-at-a-time. Students cannot work ahead, but are expected to stay in pace with the instructor and keep up with homework assignments.
Will I have support during my 6-12 months volunteer time?
YES! Absolutely! You and all the other MOD2 students will be required to attend a monthly Zoom meeting to talk about how things are going. Plus, you will have access to the MOD messenger chat group!
How many class meetings can I miss?
Students are required to attend at least 80% of all the Trainings LIVE. If you miss more than 3 you will have to re-take the course.
When is homework due?
Most homework will need to be completed in a one-week turn around period (unless otherwise instructed) and will be required to be finished by the following class time. For extenuating circumstances and exceptions, contact Rebekah personally. :-) All homework will be required to continue on in training.
What if I don't believe the same as you?
That's okay. :-) You can take the course anyway and glean from it for your own personal journey. But in order to lead in the Ladies group or stay on as a partner in Teshuvah Ministries afterwards you will have to believe very similarly to the beliefs that we study about in the training.
When does registration close?
Registration is now closed for 2020. Check back around January 2021 to see when the 2021 Training becomes available.
I have vacation during the summer and can't show up....
That's fine, just clear it with Rebekah and work out a plan to make up homework and watch the recorded class meeting that was missed.
This Course or Membership is not open for enrollment.