Master Level Courses for Living Your Best Life Possible as You Journey to the Happily-Ever-After.
Get the most out of your relationship with YHVH ELOHIM every day of your life! Be all that you were created to be and live this Kingdom life at the highest level possible. There is no other University like this on the planet! It is free from man-made religion, rabbinics and new age nonsense! Be part of something amazing!
"I'm loving Kingdom University so much! :-) Rebekah's wisdom and passion for YHVH Elohim inspires me to embrace and walk boldly on this narrow path. I'm encouraged facing life with confidence knowing I'm not alone and I can always trust Elohim's heart towards me is eternally good. I'm just so happy to be part of Rebekah's Inner Circle and looking forward to growing here in so many ways supported by this anointed coaching program. Thank you Rebekah! I love you Kingdom sister. Thank you for all you put into everything you do. Shalom! :-)" –– Jones Michael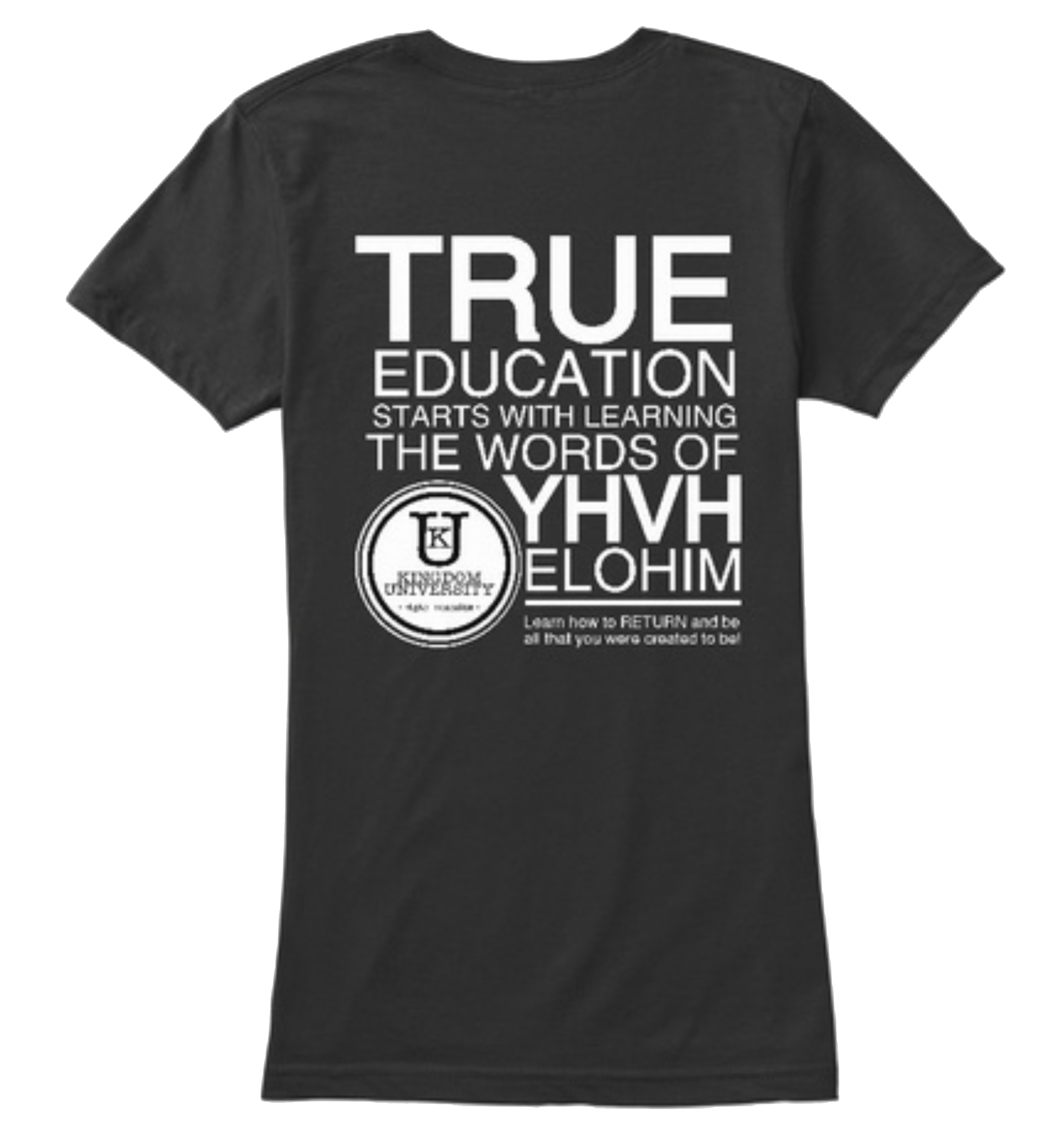 "True education starts with LEARNING the WORDS of YHVH Elohim. Learn how to RETURN and be all that you were created to be!" JUST NOW AVAILABLE TO STUDENTS AND VISITORS –– OUR FIRST T-SHIRT. PURCHASE HERE!